Buy a League Of
Legends Account
AussyELO is a trusted source for buying a League of Legends account. Skip the boring unranked matches and start dominating ranked play now!
Choose an account now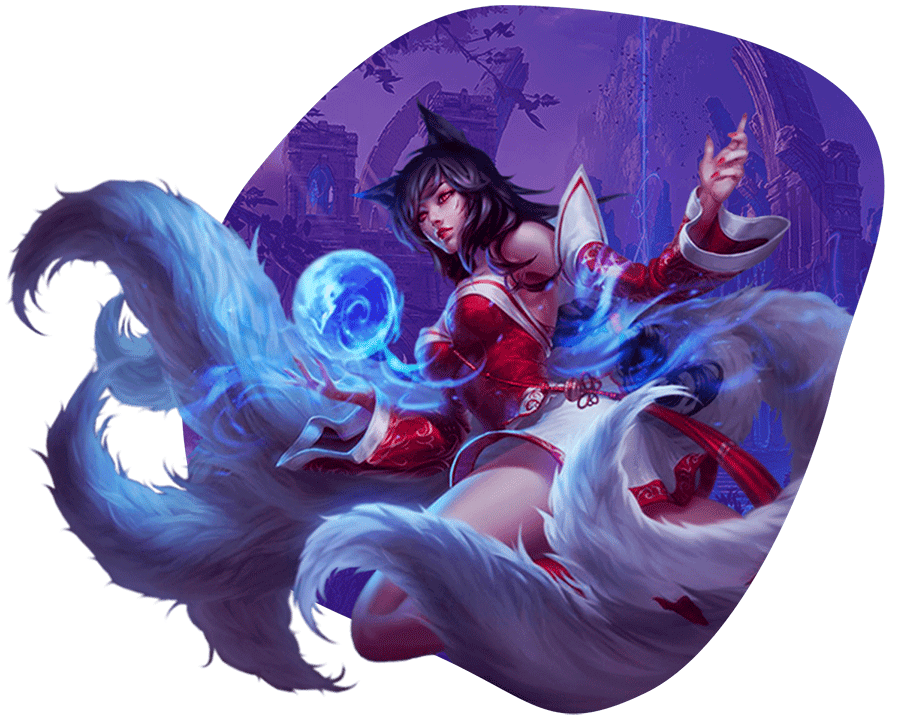 League Of Legends
Valorant
1.Choose server
3.Review your account
Benefits of Buying an Account from AussyELO
We care a lot about making quality accounts and creating trust with our customers. The benefits of buying a League account or a Valorant account with us is that we offer secure payments, instant account delivery, lifetime warranty, and around-the-clock customer service.
Instant Delivery
Upon purchase, you get the account details instantly in your specified e-mail address, with instructions on how to change the password and attach your own e-mail address.
Customer Support
Come say hello! We have a friendly and helpful support team ready to answer your questions about our services and everything about League of Legends accounts!
Lifetime Warranty
We offer a lifetime warranty for all accounts that we sell. If something happens to your account, please send us an email message or contact us via discord. If you reach out to us on our discord server we will be able to assist you much faster.
Safe & Security Payment
We provide full recovery details with our League of Legends accounts and smurfs. Our site is secured using SSL technology and uses Stripe for payment processing.
Purchase Your Next
League of Legends Account With Confidence
Why Buy A League Account From Us?
If you need a LoL smurf account for any reason, this is the place to buy it! We make it simple to purchase a fresh level 30 account that comes with 40,000 to 100,000 BE. You can use this BE to buy your own champions and runes. Your Account will be eligible for ranked play once you buy 20 champions. Whether you need a new League of Legends account to smurf on or you're just sick of the leveling, AussyELO is the place for you.
We Take Care Of The Leveling So You Can Rank Up Faster
The grind to 30 is known as one of the more tedious parts of League of Legends. With our help, you can have a level 30 account within 5 minutes of reading this page. All League accounts we sell have already been leveled up to 30 for you. We consider this doing the hard work so you don't have to. All of the accounts we sell were leveled via ARAM / Co-op Vs AI. No email has been registered with any of the accounts, you simply register your email upon delivery and it will be completely yours!
Affordable League Of Legends Account For All
We understand that one of the most important parts of shopping around for an account is the price. As a result of this, we are constantly comparing our prices to the rest of the industry in order to keep our prices among the lowest. We also provide a sizable amount of Blue Essence with each account so you can pick the champions you want and start gaming instantly. This combination of value is unmatched throughout the industry.
A Trusted League Account Seller
Whether it is your first time, or your 20th time buying a League account, there can be a lot of uncertainty when it comes to the transaction process. When it comes to account buying, AussyELO hopes to give our customers peace of mind by providing them with all the coverage they will need. From our instant delivery to our lifetime warranty, you can feel confident that you will get what you pay for, and then some.
Buying a Valorant Account
Is As Easy As Aiming And Clicking
Why Buy A Valorant Account From Us?
Playing Valorant is so much fun. It is an intense 5v5 shooter that brings out the competitive side in all of us. I'm sure you've seen Twitch streams or tournament gameplay by now and you probably have an itch to play. The only thing holding you back? Starting a new account that isn't ready for ranked games. That's where Aussyelo can come in and help. We have Valorant accounts for sale that have already taken care of the boring unrated matches, and are ready to jump straight into your placement matches.
All Of Our Accounts Are Made By Us
Unlike other account sellers, we have taken the time to level each of the Valorant accounts we sell. We take pride in selling Valorant accounts that are free of bans and infractions and have played the minimum amount of unrated games required for placements matches. We like to think of this as doing the dirty work, and then handing it off to you for the fun part. Make sure to kill a couple noobs for us during your first match :).
Our Prices Are As Competitive As Your Valorant Matches Will Be
Why pay more when you are buying a Valorant smurf than you need to? You can search far and wide across the internet but you aren't going to find high quality, single owner, and infraction free Valorant accounts for sale at a lower price than what we offer. We are constantly working to make sure that we provide the lowest prices in the industry so that you'll be spending less time and money on any account you buy with us
The Trusted Valorant Account Seller
With Valorant being a newer game, most of the well known account marketplaces have yet to adopt the trend. As a result, we've heard of countless horror stories of people buying and selling accounts via Facebook, Ebay, Craigslist, and many other danger filled marketplaces. Instead of putting your blind faith in someone with no credentials, stick to buying a Valorant account from the pros. From our instant delivery to our lifetime warranty, you can feel confident that you will get what you pay for, and then some.
How To Place An Order
While we pride ourselves on awesome customer service, high quality accounts, affordable prices, and a lifetime warranty, we also take a lot of pride in our ordering process. For those who have ever had to deal with a challenging ordering system when buying a League of Legends account, we've completely simplified account buying into a 4 step process that can have you gaming on your new account within 5 minutes. Here's all that you need to do:

Choose your game and server
Select the account type you wish to purchase
Review the Account order
Proceed to Checkout
Once your order is placed you will instantly receive the account details via email. All orders come with a lifetime warranty so you can be confident that you will be ordering an account that lasts. We are happy to help out with any issues that may arise before, during, or after the transaction. Please join our Discord if you need to get in touch with a real support employee who can answer all of your questions.
What PEOPLE SAY About Us
We understand that real feedback matters in your decision-making process. Check out what previous customers have to say about us!
Couldn't be more satisfied with my purchase. Payment process was a breeze. Got my account instantly and was able to play it with zero issues.
Brent K
Excellent customer service! It's my first time buying a League of Legends account, so I had no clue about the entire process. The customer support team was more than happy to help and make sure I'm satisfied with my transaction.
Michael C
Wanted an account to duo with my silver friend who was begging me! Able to have 2 full rune pages + my main champions with 1 or two champions I want to experiment with within 10 minutes! Greatjob
Jesse O
Subscribe Now
Be the first to know about our service updates and offers.
Sign up for our mailing list so you don't miss out on anything!